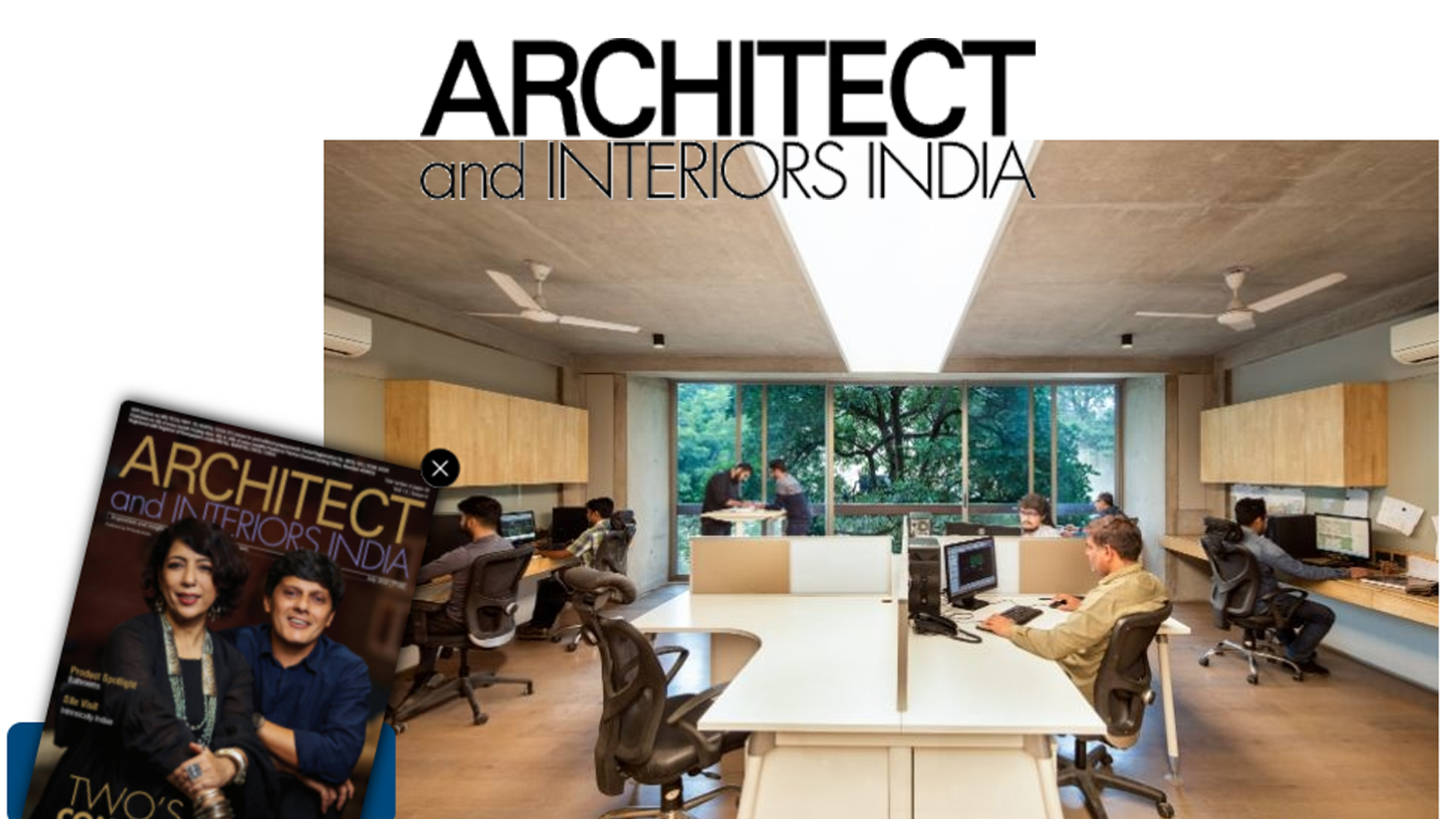 Architect and Interiors India Covers Urbanscape Office
Architect and Interiors India
Name of publication: Architect & Interiors India
Project: Urbanscape Office
Month & year: Published in July 2020
The studio's design for Urbanscape took shape with a designer's propensity to chart their own path and a resident's sense of nostalgia.
Establishing the need for continuity, the quaint setting of Shahpurjaat, an urban village in Delhi, packs a motley of spaces, figures, and their dialogue.
Complementing this singularity, the studio space provides a sense of continuity with the street: a commercial store housing and storefront as well as steps to seat passersby – which gives way to a central entry point for the architectural office above.