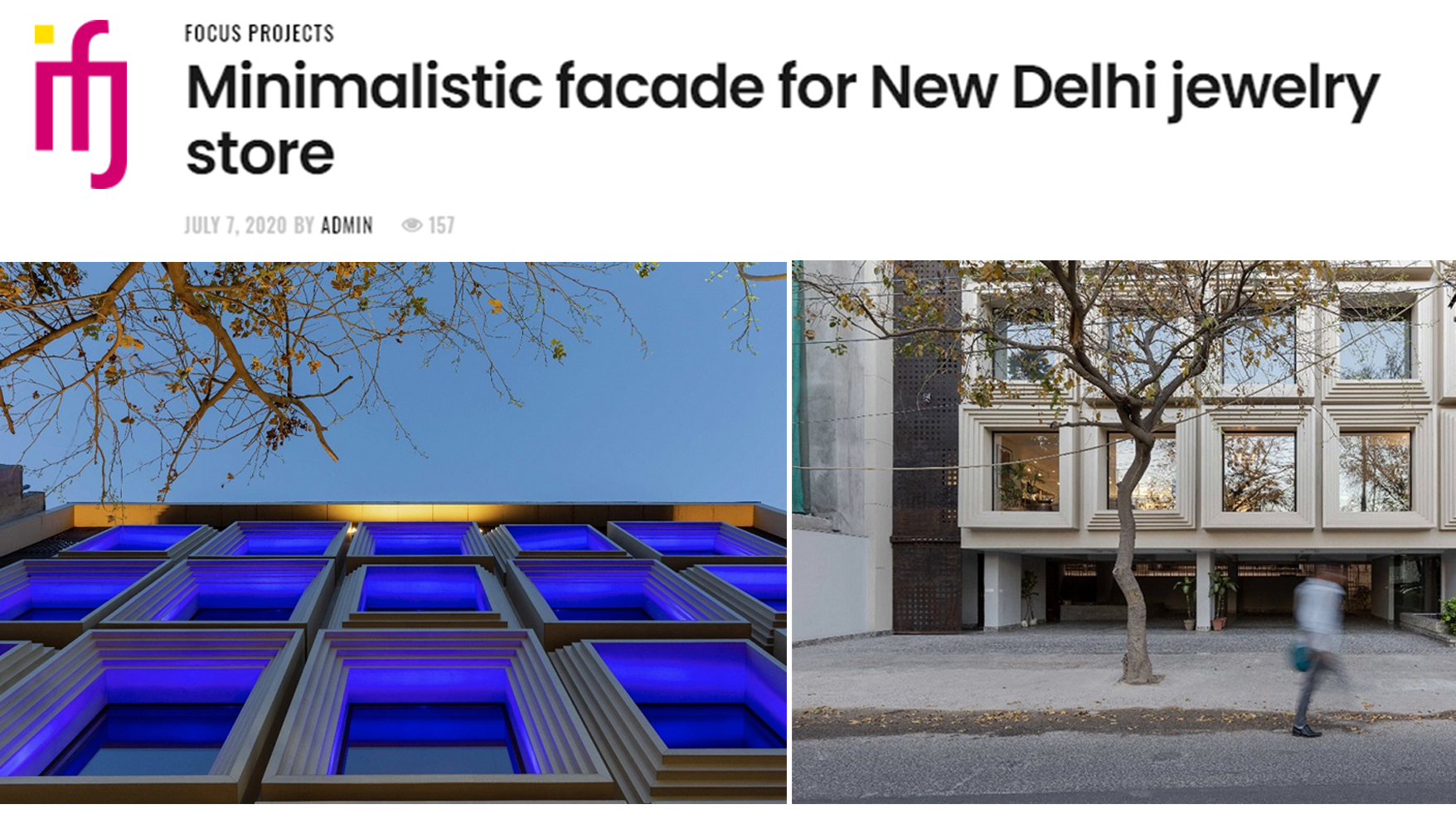 IFJ Magazine Covers Urbanscape Architects
IFJ Magazine Covers Urbanscape 
Name of publication: IFJ Magazine- Flipbook
Project: Katarias
Month & year: Published in May 2020
Link to publication: IFJ Magazine Covers Urbanscape
New Delhi-based Urbanscape Architects has designed Kataria's, a unified structure with the façade of the street while simultaneously emerging as distinctive.
The jewellery store is housed in a commercial building in the heart of south Delhi, among storefronts of multiple renowned fashion and jewellery design brands. The complex caters to the requisites of merchandising and retail.
A contemporary and sophisticated structure, the façade of the building is fashioned with openable shutters created with stone blocks. Glass appended stone frames double as display windows allowing ample admission of natural light. Initially designed as three-inch-thick stone blocks with multiple mouldings, the frames presently appear as flat blocks, given the floor to area ratio restrictions within the area.