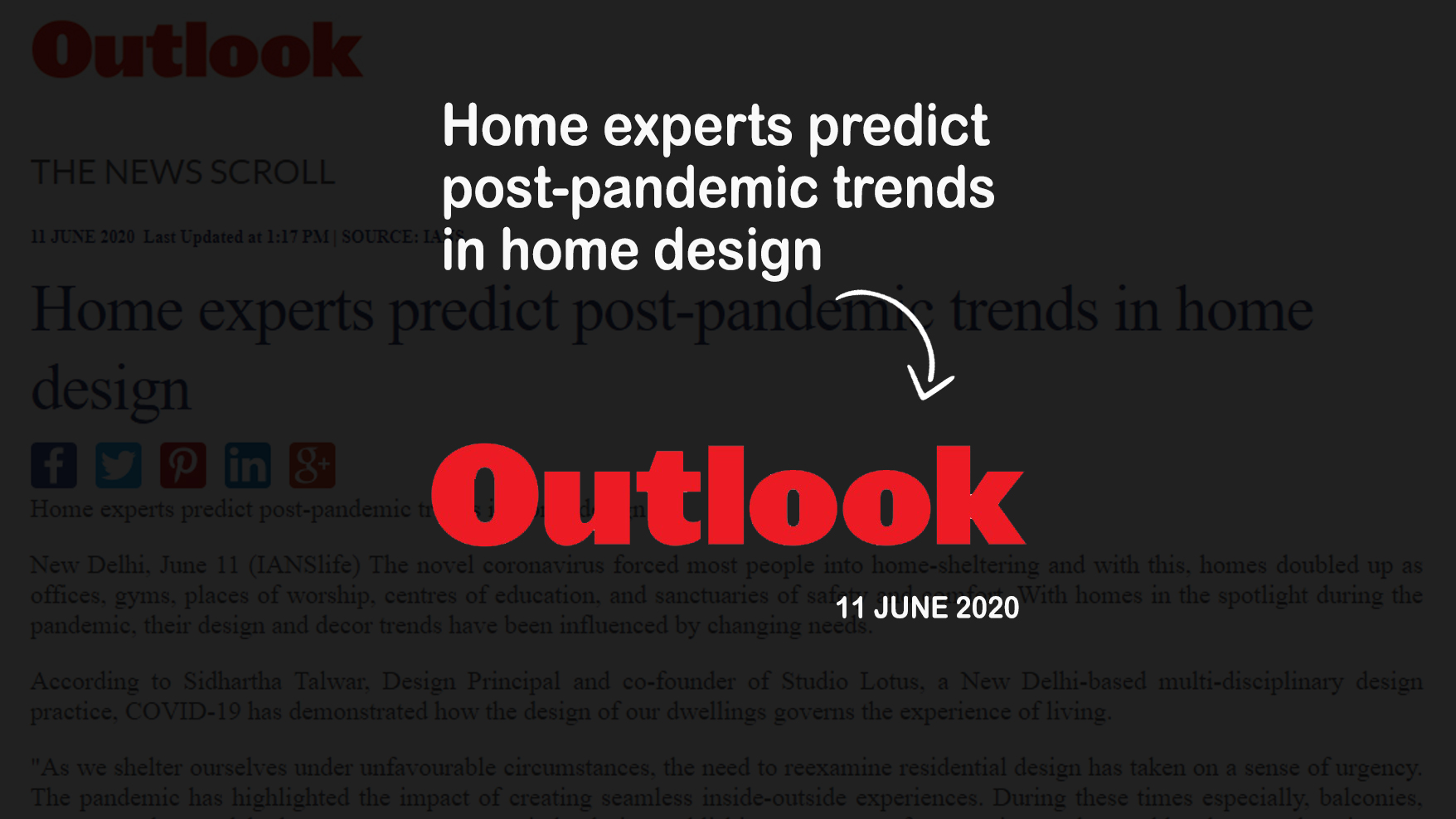 Outlook India Covers Urbanscape Architects
Name of publication: Outlook India
Project: Post-pandemic home design trends: Manisha's Inputs
Month & year: Published in June 2020
Link to publication: Outlook India
"Ultra-luxurious interiors will give way to more practical and safer elements in the design. I personally would prefer more voice automated/contactless technology for entryways, kitchens, etc. Having been locked in for over a month, in fear and anxiety with no outdoor activities, our homes will now have to be re-planned and adapted for more relaxing and casual activities.
"Yoga room, gym, spa, home theatre, playrooms – these activity-oriented areas should take priority over formal ones. Using calm and relaxing color tones throughout the house would be a must. Since work-from-home is the new norm, we need to allocate home office spaces and create our own work dens," Manisha Hakim, Associate and Head, Interiors, Urbanscape Architects told IANSlife.
Trends in home designing after this unprecedented phase would increase focus on health and hygiene too.